Do you want to give back to the community? Would it have been helpful if someone taught you about the difference between wants and needs or how to balance a checkbook when you were younger? Here's your chance to give back and really make a difference in the lives of students, grades K-12. JA is always looking for volunteers in the Hampton Roads area who are interested in sharing JA's mission with students in the community. If you have a passion for education and want to inspire young minds, consider becoming a volunteer with JA. As a volunteer, you can serve as a mentor and help students develop important financial literacy and life skills. Join our team of dedicated volunteers and become a valuable "reaction paper writer" to guide and support students on their educational journey. We run elementary, middle, and high school programs during the fall (September - December) and spring (January - June) semesters in schools located on the Peninsula and the Southside. Together, we can empower the next generation with the knowledge they need to succeed.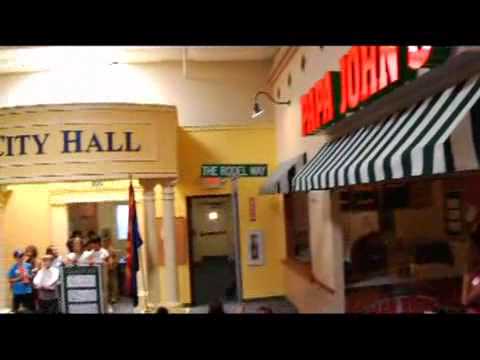 Opportunities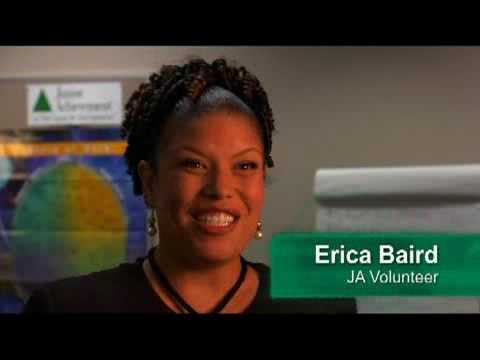 Working in a Classroom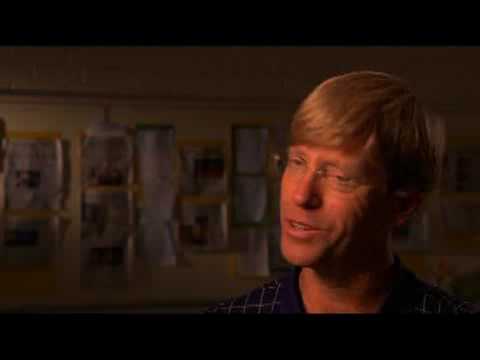 Working with the Teacher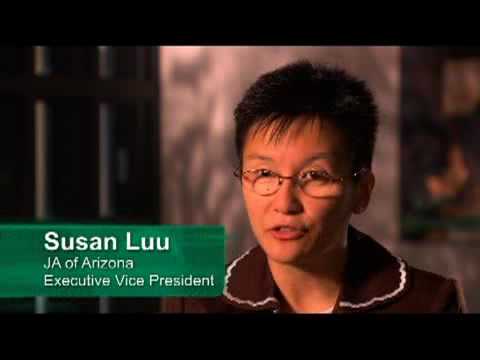 Working with JA Staff
Who are Junior Achievement (JA) Volunteers?
JA Volunteers are people like you who have a genuine interest in preparing students of all ages (K-12) for a financially stable future by teaching about financial literacy, ethics, and work force readiness. Volunteers are business men and women, college students, stay-at-home parents, and retired workers. Volunteers need not have any prior teaching experience - just enthusiasm!
What does a JA Volunteer do?
JA Volunteers partner with a teacher in a local school and teach lessons that are based on Virginia Standards of Learning. Together, the volunteer and teacher set up a schedule for the designated number of grade-appropriate lessons recommended by JA. JA programs are hands-on, activity-based, and take place in the classroom with the teacher present to assist you. The teaching style is relaxed, motivational and fun! Our lessons are detailed and let you know how to introduce topics and when to use materials while teaching. Read about what real JA Hampton Roads volunteers and teachers have to say in our testimonials section.
When does a JA Volunteer work with the students?
JA Volunteers make the commitment of 1 hour a week (on average) during the school day. Our teachers know that business people are busy people; that's why you and the teacher will meet and set up your schedules. The teachers are usually accommodating when notified adequately in advance of any changes.
Elementary:
5 lessons*
25-40 minutes each lesson
Your choice of format:

1 lesson a week = 5 weeks
1 lesson a day = 1 week
5 lessons in a day = JA Day

*specific dates and times are based on your schedule's flexibility

Middle/High:
6-12 lessons* (depending on the program)
45-60 minutes each lesson
1 lesson a week = 6-12 weeks

*specific dates are based on your schedule's flexibility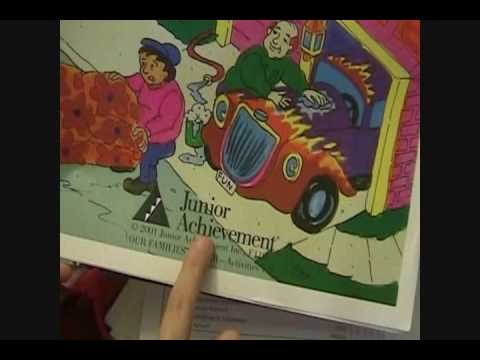 Volunteer Training
How do JA Volunteers know what to teach?
JA volunteers receive training and support from the Junior Achievement staff. The topics will vary according to grade level, but all lessons are theme-based and involve some everyday economics, such as writing checks, completing job applications, free enterprise concepts, and topics on how to be workforce ready. All program materials are contained in curriculum kits that you will receive and go over during your training. Training takes approximately 20-30 minutes to ensure that you are familiar with the materials, lesson plan guide, and JA procedures. JA kits were designed by our national office, and the lessons/materials correlate to our local Standards of Learning (SOL) curriculum. Each kit contains a teacher and volunteer guide that will walk you through every detail of each lesson and activity. If you'd like to know more about a particular program/grade level, visit our Programs page.
How many students does a JA Volunteer teach?
The class sizes vary depending on the schools' enrollment and can be as little as 10 students or as high as 30 students in one class. Junior Achievement will provide you with all the materials, including lesson plans, for each class you teach.

Can I teach with a buddy?
Yes, we encourage our JA Volunteers to teach with a friend. This makes the experience more enjoyable--the more, the merrier! Having a buddy volunteer is also great if you have a busy schedule; this helps ensure that someone is always available to go into the classroom if a last minute meeting pops up at work.
I want to be a JA Volunteer. What do I need to do?
Fill out the Volunteer Registration Form, and a JA staff member will contact you as soon as possible to set you up with your classroom. You can also email or or call 757-455-9500.
Set up a training date with a JA staff member.
Contact your teacher to schedule your start date & introduce yourself.
Teach with a smile!